How to set a theme:
1. Go to the administrator settings and click the "Customize design" icon on the sidebar. Then click the "Add theme" button on the right.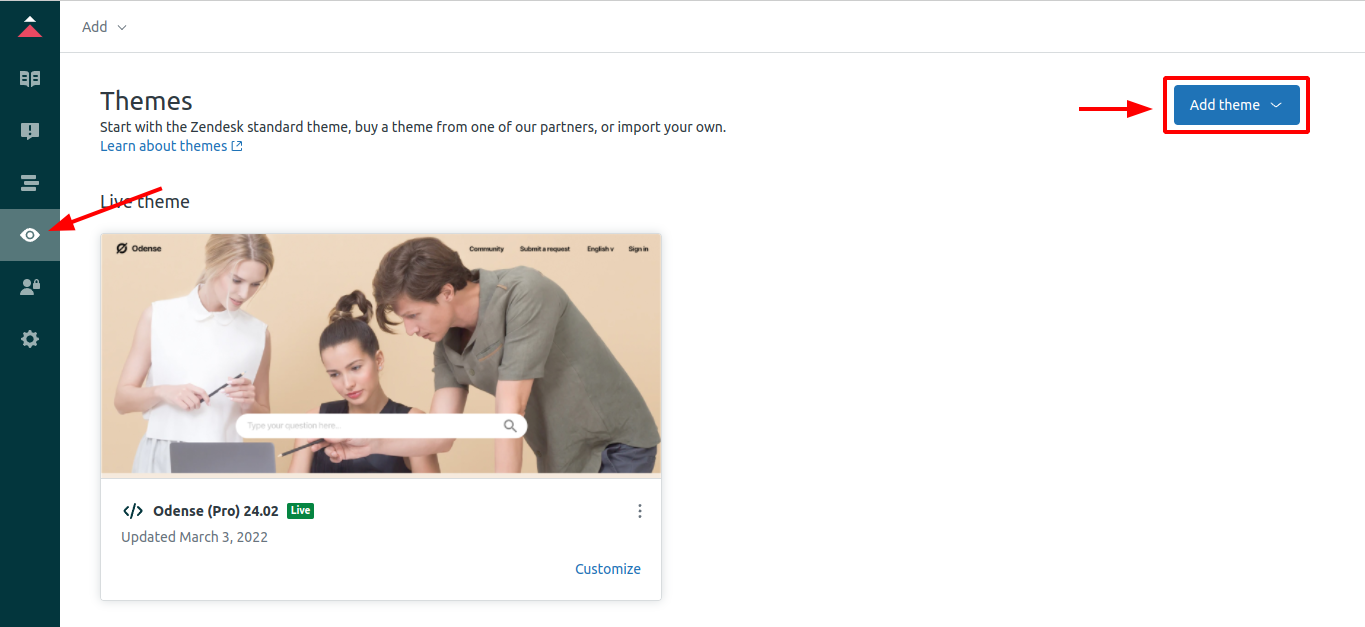 2. Press the "Import theme" option.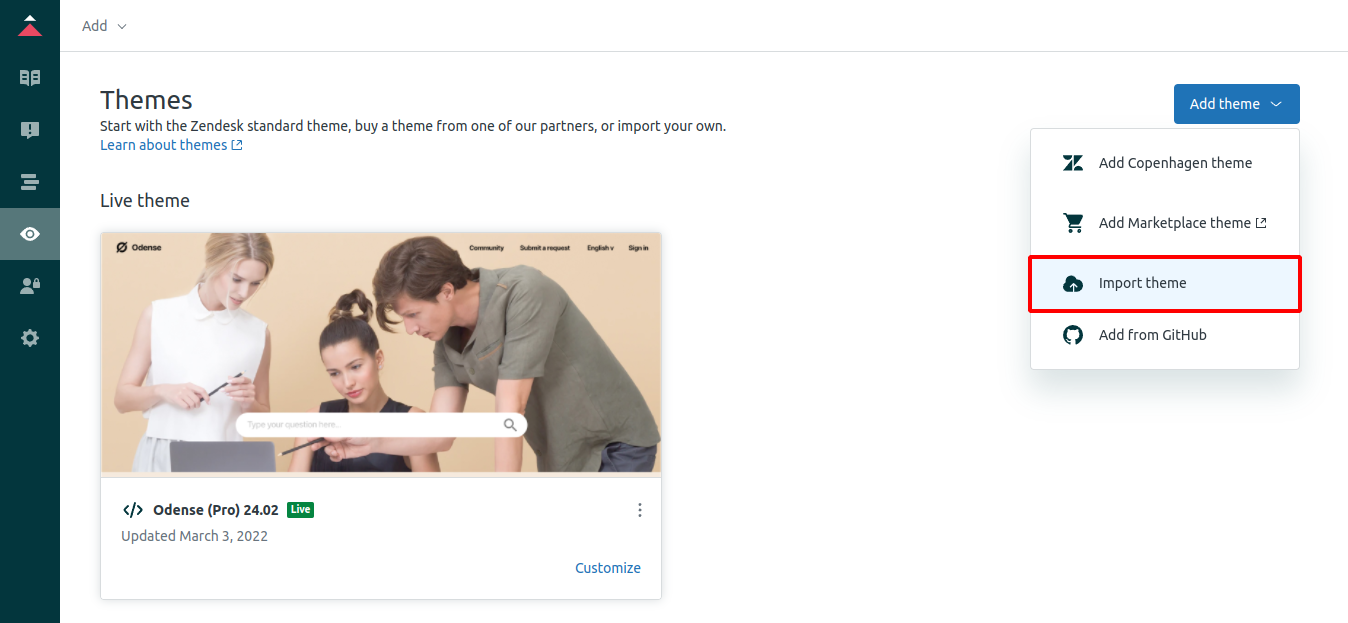 3. Download the .zip archive that contains the theme.

4. After that, the theme will appear among other ones. To view or customize it, click the "Customize" button.
5. Click the "Help Center" in the top bar to see what the theme looks like with your existing content.
You can check out what the different pages look like. Click the "Templates" drop-down menu to switch between pages.

You can also preview the theme as an agent, end-user, or anonymous user. To switch between roles, click the "Preview role" menu on the top panel.
6. When you are ready to publish the theme, close the preview.
7. Go back to Guide admin.
8. Click the "Customize design" on the sidebar. Click the three vertical dots on the theme image and select the "Set as live theme" option. Confirm the action.
9. After publication, the theme will have a green Live icon, which indicates that the process was successful and appear in the live theme section.